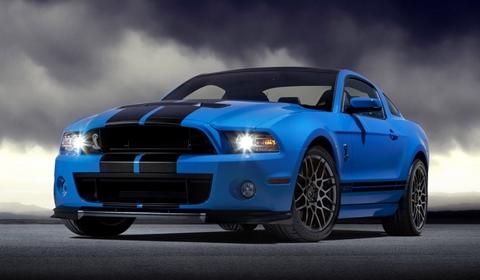 The Los Angeles Auto Show starts tomorrow for the press and in about two days it opens its doors for the public. Ford will release their powerful 2013 Shelby GT500 at the US carshow.
The Shelby GT500 Mustang comes with a brand new supercharged 5.8 liter V8 engine producing up to 650hp together with 600 pound-feet of torque. Quite amazing figures when we remind you that its direct competitor, the Camaro ZL1, comes with only 580 horses under the hood.
Not only the engine got upgrades but also the brakes, the gearbox, suspension and aerodynamics were changed.
Please stay tuned for more tomorrow, when more details and news arrives from the Los Angeles Auto Show 2011.