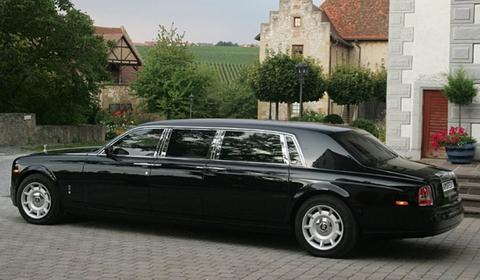 The perfect car to live through traffic jams and terrible traffic in city centers if for sale. This stretched Rolls-Royce Phantom EWB + 850mm can be purchased for € 650,000 in Moscow, Russia. The stretched Phantom is seven years old and has a mileage of just 9,942 miles (16,000km).
This particular car was first presented during the Geneva Motor Show back in 2004 and got a body conversion made by ThyssenKrupp Drauz Nothelfer. Furthermore, less than five pieces of this car were ever built.
Next to many luxury details, this car comes with built-in computers, security systems and a custom finished interior.