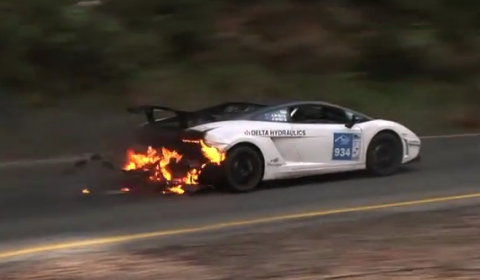 Tasmanian Jason White grabbed the victory at Targa High Country, despite crossing the line at Mount Buller with his $ 600,000 Lamborghini Gallardo on fire. He managed to set a stage time only four seconds slower than the time he set on Mount Buller the day before. So it is true, being on fire keeps you going.
The Targa High Country 2011 is part of the 2012 Australian Targa Championship and was held last weekend between the 4th and 6th of November. The whole event included numerous races, trails and stages driven downunder. We shared some of the highlights for you below in each of the videos.
The second video shows the first day of the event.
And the second day of the event…