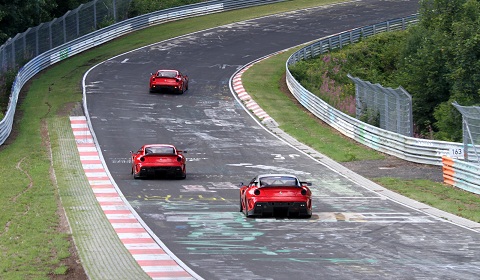 Experiencing the 'Green hell' at least once in your life should be on any pertolhead's list. For 26 Euro you can drive one lap on the Nürburgring Nordschleife in Germany in 2012, an increase of 2 euro over this years price.
Four laps on the 73-turn, 13-mile course will cost you € 95. For Ring addicts a 25-lap ticket for € 490 are available as well. Both include one ticket to the museum.
The top of the line season ticket costs about € 1,445. It gives you access to the track at any time of the year when the track isn't rented by a car maker or organisation. The price includes two tickets to the museum.