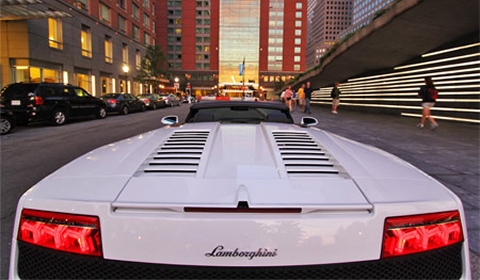 According to insiders at Teamspeed, another version of the Gallardo is planned. Following the LP560-4, LP560-4 Spyder, LP570-4 Superleggera, LP570-4 Performante, Sesto Elemento, Super Trofeo Stradale and the LP550-2 Valentino Balboni an 8th version is planned; the 2012 Lamborghini Gallardo 550-2 Spyder.
The news follows from the initial spyshots we saw a year ago. The sources state that Lamborghini confirmed that it will be producing its rear-wheel drive Gallardo 550-2 in a Spyder model. Not much has been revealed yet, except that it will hit the streets next year. They were also told that it will be "more demanding."
Stay tuned for more and a release of this LP550-2 sometime in the coming weeks. A release at the Los Angeles Motor Show would seem logical, we are reminded of the LP570-4 Performante release at Los Angeles last year.