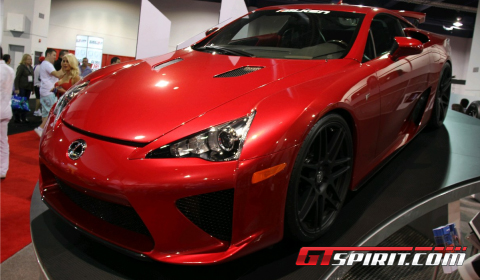 At the Falken stand on SEMA 2011 we came across this red Lexus LFA. The Japanase supercar is powered by a V10 producing 560hp. The 325km/h supercar went into production in December 2010.
Only one vehicle per day will be assembled by hand in Japan and the production is limited to 500 pieces, making it not only one of the fastest but also one of the most exclusive sports cars of the last decade.
The car pictured below shows the supercar fitted with third party rims.