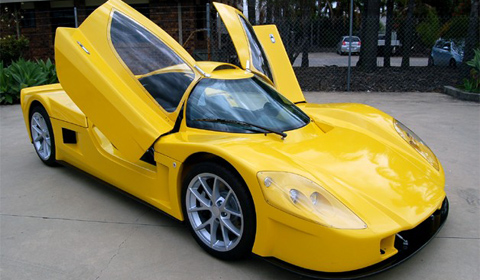 The first electric super car from Down Under has been unveiled. Australian company Varley Electric Vehicles unveiled their evR450 prototype at the third annual Australian Electric Vehicle Conference in Brisbane.
The zero-emission sports car is made by Varley Electric Vehicles, a Brisbane-based division of the 125 year-old Varley Group which is a diversified engineering company involved in different kind of industries, including new technologies and electric vehicles. Varley developed the car in collaboration with local EV specialists Tritium and Ultramotive.
The evR450 is believed to be running two Ultramotive motors (pictured below), each with a peak power rating of 150kW (and 522Nm of torque) and each offering continuous power of 58kW (122Nm). Because the motors weigh only 40kg, the total of 300kW of peak power and 1,000Nm of torque will be pushing a very light vehicle.
Early indications of the performance suggests the electric sportscar should be able to accelerate from nought to 100km/h in 3.8 seconds. The top speed is electronically limited at 200km/h.
The base package of the evR450 should have a range of 150km (93m) and the estimated retail price is below the $ AU 200,000 ($ 213,000 U.S. or € 151,000). But those who would prefer a more extended range, Varley Electric Vehicles will also offer a 300km (186.4m) battery option.
Official market release of the evR450 sports car is planned for early 2012. John Bettini, Varley Electric Vehicles division manager said:
You could expect seeing our driving on Queensland roads as early as January 2012.
Is the Varley Electric Vehicles evR450 an interesting alternative for the Tesla Roadster? Feel free to share your thoughts in the comments below.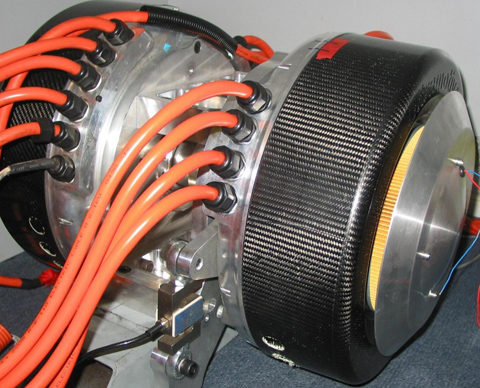 [Via Motorauthority and Autoblog Green]