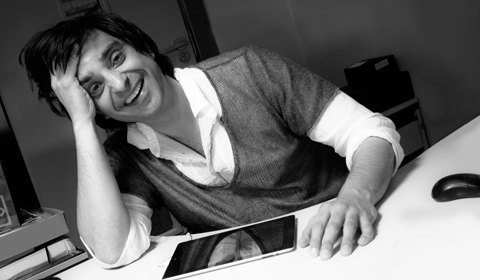 We sat down with Project Kahn and Kahn Design founder & CEO Afzal Kahn recently for an exclusive interview about Kahn Design and his vision on design. Afzal Kahn is known for his creations of Range Rover, Rolls-Royce and Bentley programs, and the ownership of two Bugatti Veyrons currently parked at his showroom in Bradford, UK.
How did it start?
Afzal: I studied architecture but always had a strong passion for cars. At some point I quit architecture and founded Auto Design Technics in Bradford, in five years time I raised enough money and went on to establish A. Kahn Design and that was eleven years ago. I strongly believe everybody has a gift, like Armani has a gift for fashion design, I feel I have received a gift for car design.
What is the difference between Project Kahn and Kahn Design?
Afzal: Kahn Design is our design department for parts and accessories while Project Kahn specializes in complete car designs and special projects.
Is there a secret behind the success of your designs?
Afzal: The secret for a car to look good is that it needs to be balanced in the right manner. An eye for detail to enhance the original design while maintaining the cars originality is a core value of our designs. When we design an existing car we will add to it not replace it. Sophisticated styling is what we do and aim for. We take the best that exists and refine it, when it doesn't exist we design it. Our projects are design rather than customer driven, only when I like the design, it will be released.
Which cars that are on the market today would you like to get your hands on?
Afzal: The Lamborghini Aventador but even more so the McLaren MP4-12C. The MP4-12C is dying to be restyled, it needs the life beaten into it. If I look at the design I vision a design more like the legendary McLaren F1. With our design we can add the emotion and appeal that the MP4-12C currently lacks when you compare it to the competition. I would also love to do the Bugatti Veyron but receiving Bugatti's approval for this project proves to be difficult.
What are the biggest challenges you face as a designer?
Afzal: The biggest challenge is to get manufacturer support. We have a good relationship with Land Rover and a direct supply from the factory but the support still only goes up to a certain level and establishing similar relationships with other manufacturers always proves difficult.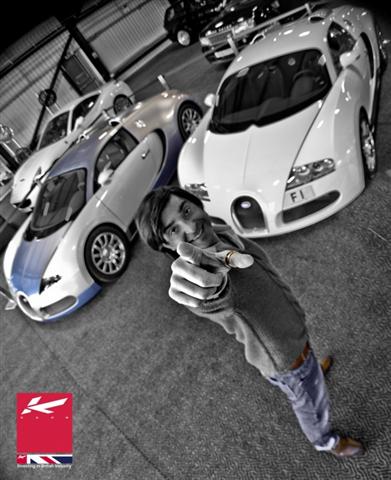 What cars are you driving yourself?
Afzal: I'm a big car enthusiast and have a Rolls-Royce Phantom Coupe which I drive when I'm in London, a Jeep Wrangler which I absolutely love, a Project Kahn Panamera and two Bugatti Veyrons, one of which is carrying the F1 license plate I bought at an auction in 2008.
What will the future hold for Kahn Design and Project Kahn?
Afzal: We are expanding rapidly, currently we have 80 employees (20 percent of which are designers) and this could double that by the end of 2012. We currently have five dealerships in the United Kingdom but looking to expand with new partners in the Middle East and China. We have a solid base of returning customers but with our geographic as well as model range expansion, like the Evoque per example, we appeal to new customers around the world.
For more about Kahn Design and Project Kahn visit our dedicated Project Kahn news channel or find Afzal Kahn on Twitter.