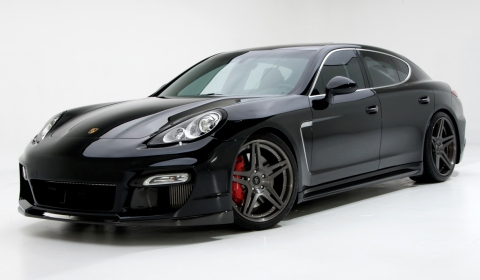 Vorsteiner has released their latest collaboration with Al & Ed's located in Hollywood, California. The project shown here is based on a 2011 Black Porsche Panamera Turbo.
The vehicle was custom built for special VIP client of Al & Ed's who wanted something more sporty yet retained its overall balance of sophistication and athleticism. Modifications include the full V-PT carbon fiber aerodynamic package, titanium sport exhaust system as well as 21 inch concave wheels.
Feel free to share your opinion on this black Panamera Turbo in the comment box below.