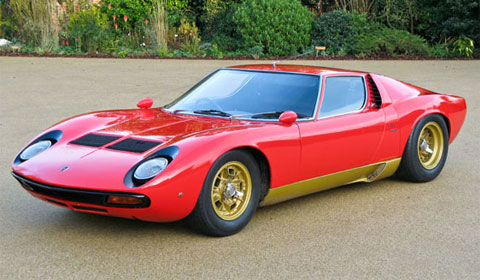 A unique supercar is being auctioned off on Wednesday, October 26. RM Auctions will try to find a new owner for a wonderful 1972 Lamborghini Miura SV at its London Auction.
This 1972 Miura SV was completed on 23 February, 1972, and it is the 717th of the 765 Miuras produced in total. Original features included a Rosso Corsa exterior finish, factory-fitted air conditioning, a limited-slip differential, a radio pack and super-rare cloth interior trim with an Alcantara dash.
As offered today, the Miura SV remains in highly original and correctly-maintained condition, according to the information on the website. With only an approximate 100 miles travelled since the lusty V-12 'SV'-spec engine was rebuilt, the new owner of this car will find himself in the position of owning a super-rare, high-spec and original example of the ultimate development of the original supercar.
Estimated price is between £ 750,000 – £ 900,000.