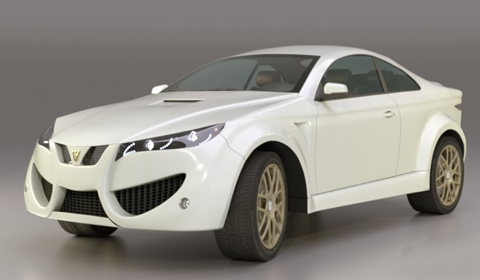 Following the initial announcements, the Italian carmaker from Tuscany Vygor has officially unveiled the Opera. The new car is a combination of a GT and SUV.
The Vygor Opera combines the pleasure of driving a Gran Turismo with the safety of permanent four-wheel drive and the comfort of high ground clearance. That is further improved by the use of a new tubular chassis made of high-strength steel, double-triangle individual wheel suspension, with special shock absorbers. Total weight comes to only 1,500kg.
Vygor has yet to unveil the full technical details for this car. It is still unknown where the engine comes from, but at least it is known the Opera will be offered in three different power stages ranging from 300 to over 400 horsepower.
The production of the Vygor Opera will be limited to 150 cars. The Opera can be personalized through the selection of certain technical details, designs, and optional materials and fittings on both the inside and outside. Furthermore there will be a choice of rims starting from 18 to 22 inch.
Mode technical details will be revealed in the near future, so stay tuned for more!