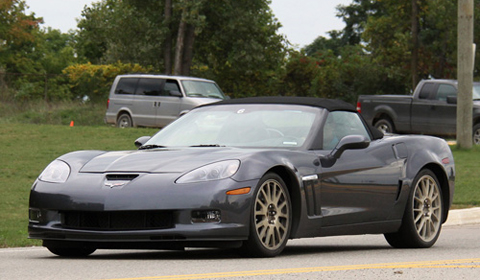 The next generation Chevrolet Corvette C7 has been spotted for the first time. Both a test model of the convertible and the coupe were caught while testing. The upcoming Corvette appears to be more compact than the current model (C6).
The new Corvette is rumored to be powered by a 5.5 liter V8 engine with direct injection and variable valve timing. This engine will likely provides up to 440hp. The 2014 model of the Corvette will also be available with a seven-speed manual transmission.
The next generation of this American super car will be built in Bowling Green, Kentucky and could be launched in 2013 and commercialized in 2014.