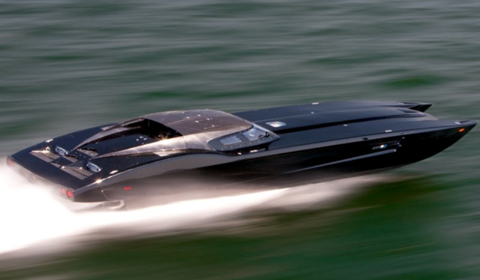 Some cars and boats are designed to reach high speeds, for example a powerboat or the Chevrolet Corvette. But now there is a boat for sale which combines both and integrates elements from the American sports car into its design.
Built by Marine Technology Incorporated, this Chevrolet Corvette ZR1 inspired boat is constructed from carbon fiber. The 14.6 meter or 48-foot ZR48 features numerous auto-inspired touches, such as sleek body lines, authentic tail-lights and Corvette badges.
The boat is powered by a pair of 1,350 horsepower turbocharged Mercury Marine V8 engines. So the total output is a whopping 2,700 horsepower which enables the floating Corvette to reach a top speed of 290km/h.
The interior could be entered via gull wing doors in the roof and is based on the Corvette as well. The boat features the original steering wheel, instrument cluster and gear knob from the American sports car. The inside is further equipped with five TVs, a generator, power washer, engine flush system, and an LED display system featuring 900 lights.
The price for this Corvette inspired high-performance boat is $ 1.7 million (€ 1.26 million). For more information click here.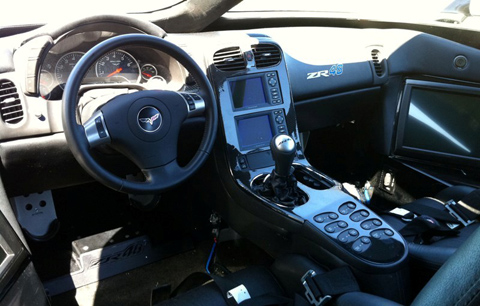 [Via WorldCarFans]