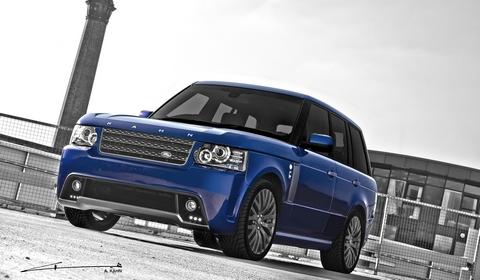 We know Project Kahn as specialists in tuning Range Rovers and that's exactly what they did with their newest project, a Bali Blue RS450 Kahn 4.4 Range Rover Vogue.
The Bali Blue RS450 comes with a new front and rear bumper assembled with original Range Rover draws. Furthermore, a Kahn quad exhaust system, side skirts, led daylight running lights, yellow calipers, Kahn illuminated kick plates, Kahn undercar lighting and Kahn machined aluminum pedals, bespoke door handles, Project Kahn mats, rev counter and a time clock with Swarovski diamond bezel have been added to create it's own style.
On the inside is a claret red Kahn bespoke interior. Still, all customers get the opportunity to express their individuality by choosing whatever they want. The Kahn Range Rover is finished with their own 22 inch RS wheels in matt Pearl Grey.