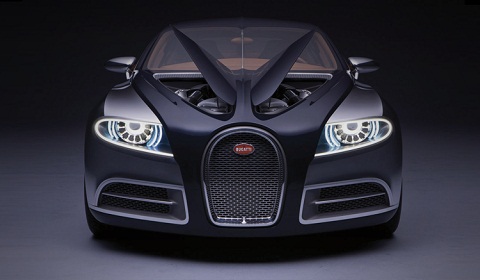 More news about the the Bugatti Galibier. The development of the powerful and luxury four-door saloon is once again delayed. The launch of the Galibier is pushed back to 2015.
One month ago we reported about rumors that Bugatti has halted plans to market the Galibier. Wolfgang Durheimer, CEO of Bugatti, was not entirely convinced by the current design and returned the car to the drawing boards. According to reports the four-door saloon will need to be sufficiently redesigned to include a greater level of space and comfort alongside a more powerful engine.
This delay gives the French automobile manufacturer owned by the Volkswagen Group the opportunity and time to work on a more powerful version of the Veyron Grand Sport. Although the production is limited to 150 cars, Bugatti has currently still 108 to build. Perhaps this is the true reason behind the delay of the Galibier.
[Via Auto, Motor und Sport]