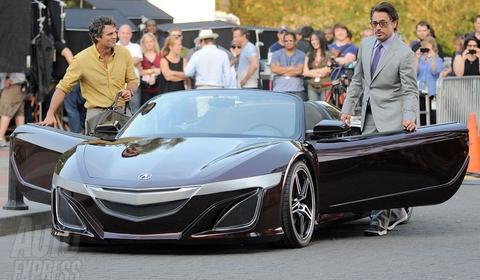 Speculations of the Honda / Acura NSX being heading to the final stage of development might come faster than we expected. A recent report says that the car is said to be launched early 2014.
Via an anonymous source, Auto Express reports that the NSX will be inspired by the Acura roadster concept that will be shown in the upcoming Avengers movie. On the other hand an Acura spokesman stated:
The vehicle is just a 'one-off', a fictional car that was made just for the movie and will not be produced.
Although noting is confirmed yet rumours also started about the powersource. The NSX would come with a 3.5 or 3.7 liter V6 engine which will be supplemented by two electric motors. How much power the engines will produce is completely unknown.