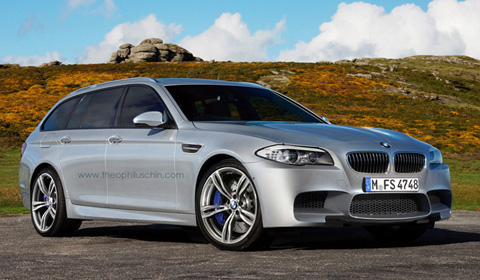 The new 2012 BMW M5 sedan is set to hit the market very soon, but it is still unknown if and when a Touring model variant will be available.
BMW has yet to officially confirm their plans for an M5 Touring, but nevertheless some artists are drawing up renderings of what the car would look like. The renderings of the F11 M5 presented here are made by artist Theophilus Chin.
If BMW decides to develop a wagon, it is quite certain that it will be powered by the high-revving 4.4 liter V8 engine used in the M5 sedan. The acceleration times will also be quite similar to the sedan and somewhere around 4.5 seconds to 100km/h and 13.5 seconds up to 200km/h. The voluntarily limited top speed will stay the same at 250km/h.
It would be quite surprising if BMW decides not to make the M5 F11 Touring, which could take on the Audi RS6 Avant and the Mercedes E 63 AMG Estate. But on the other hand, compared to the previous M5 saloon the M5 touring was not a very big hit. Of the overall number of the units produced, 19,523 were M5 Saloons, while just 1025 were M5 Touring versions. The BMW E61 M5 Touring enjoyed the greatest popularity in Germany (302 units), the UK (208) and Italy (184) but was never offered for sale in North America.
What do you think, should BMW build the M5 Touring? Feel free to share your thoughts in the comments below.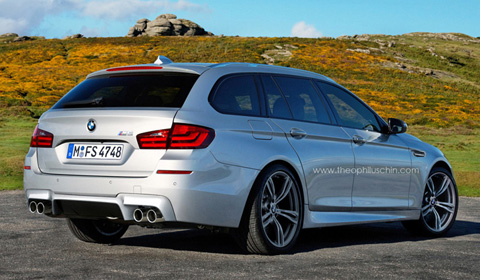 [Via BMWblog]