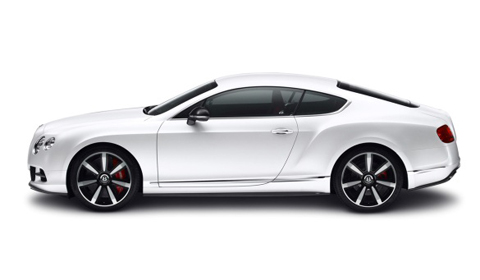 Bentley is currently working on a GT2 version of the Continental. This news has been confirmed by CEO Wolfgang Durheimer in an interview with Auto Express. The Continental GT2 will be a limited edition and the fastest and most powerful road car Bentley has ever built.
This model will loose at least 200kg compared to the standard GT which weighs 2,200kg. The Bentley Continental GT2 will also develop an impressive 650 horsepower, which is almost 100hp more than the regular coupé and even more than the 630hp of the Supersports. Less weight and more power ensures an acceleration from standstill to 100km/h in less than four seconds and a top speed over 320km/h.
At the current stage is not clear whether the Bentley Continental GT2 will powered by the existing W12 engine or the new twin-turbo V8. Both engines are capable of delivering the necessary power and it's thought both being tested. According to insiders, the GT2 will be the Continental to ditch the four-wheel drive system.
The Bentley Continental GT2 is scheduled to enter market next year.
[Via Auto Express]