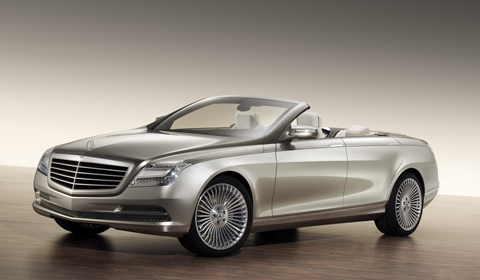 The company that recently celebrated its 125th birthday is ambitious. Mercedes-Benz wants to become the world's best-selling premium brand by or before the end of the current decade. Therefore the Stuttgart based company will introduce many new models the upcoming years. According to CEO Dieter Zetsche, Mercedes will expand its product portfolio with ten new models over the next four years.
Mercedes will introduce in the compact segment five new models, at least four of which are aimed at younger customer groups. More interesting is that the Germans will introduce new cars in the upper end of the model spectrum, such as the CLS Shooting Brake and a new SUV based on the ML. This new car will be a coupé version of the ML and will be named MLC.
The successor of the current Mercedes S-Class will see its family extended. The next generation of their flagship is scheduled for 2013. The S-Class will be available as a sedan and coupe, previously known as the CL. An open version of the luxury car is planned as well. This big convertible will be similar to the Ocean Drive concept which debuted in 2007.
[Via Auto News]