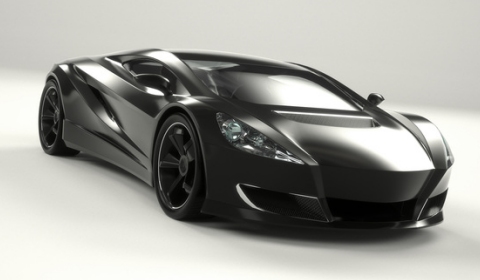 While looking for sports cars currently on sale to enlarge our collection, we came across this rather unique Encizor 2011 Midnight Black Edition designed by Gray Design. The unique concept-like vehicle is currently for sale via Jameslist.com.
Based on the platform of an Ultima GTR, the Encizor should guarantee fast lap times and superior handling on any trackday. The power comes from a small block Chevy V8 engine, which is customizable up to a 1,000hp! The top speed figure is 220mph and it will complete a 0-62mph sprint in a mere 3.8 seconds.
Other characteristics are a reinforced tubular frame, a bold and sharp exterior design and an interior featuring chrome and gold inserts, two-tone alcantara leather seats, bespoke wooden inlays and a 12 speaker Naim sound system.
The information available in the sales advert also states the following:
With it's razor sharp lines and curves, the Encizor gives a sense of dynamic performance, aggression and edginess. Even while it's standing still, the car tempts the owner to dream of the open road, speed and the thrill of acceleration.
The price tag is € 650,000. Quite an interesting price for a car, which looks more like a concept than a road-going vehicle.