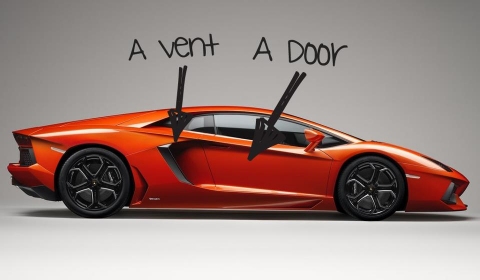 The 2012 Lamborghini LP700-4 Aventador is not new to us all. We brought you numerous posts on our front page regarding the Italian bull, but most of you do not know why the name Aventador was chosen.
Lamborghini states that the Aventador name was chosen for its symbolic connection to the world of fighting bulls, sharing a name with the legendary Aventador, a trophy-winning bull in the world of Spanish bullfighting. Bred by the sons of Don Celestino Cuadri Vides, the bull that bore the number 32 took part in a notably spirited, bloody and violent battle with a torero in the town of Zaragoza, Spain that earned him the "Trofeo de la Peña La Madroñera" in 1993.
Joseph Angelo Photography had a different idea behind the explanation of the name, as you can see in the picture above.
[Via L4P]