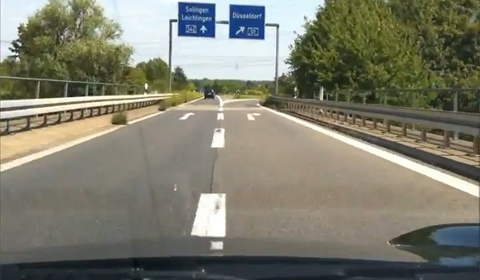 German tuning company 9ff specializes in Porsche performance and high-speed upgrades. The company is known for radical versions of Porsche street cars and one of them features in this video.
Previously we showed a video of a Porsche 9ff Gturbo 850 reaching an impressive 381km/h on the German Autobahn.
In today's video we can see another 9ff based on the Porsche 996. Although not many details regarding this car are known, is becomes clear that this engine provides an output measuring a whopping 900 horsepower. The car is being taken for a test drive on the Autobahn 542 near Düsseldorf and Cologne where it hits a top speed of 340km/h.