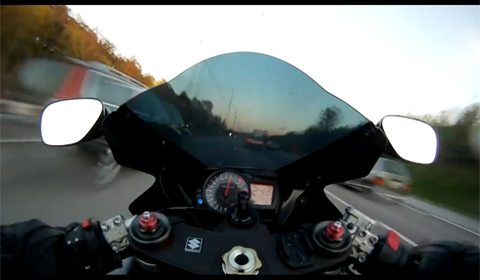 The legendary and controversial Ghostrider is back. The mysterious motorcycle driver, known for darting in and out of traffic at speeds nearing 300km/h has released a trailer of his latest video.
In this little clip we can see the Ghostrider with his turbo powered(!) Suzuki Hayabusa hitting the Swedish traffic.The Swedish police is not quite amused by this daredevil. As one spokesman for the police stated:
That he hasn't hurt a bystander is a miracle. That he's still alive himself is an even greater miracle.
A miracle, driving skills or both? Watch the video below and make your own judgment.