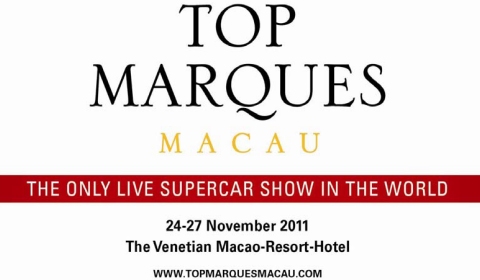 Top Marques Macau will open its door to visitors from 24th to 27th November this year. The event will be based at the Venetian Macao-Resort-Hotel on the Chinese coastline and is the Asian edition of Top Marques Monaco. Organisers expect to attract over 20,000 visitors for the four-day show.
2.1km of road around the exhibition space will be used for test drives. Ferrari, Maserati, Pagani, Gemballa and Lamborghini will be taking part among others.
It's not all about the cars though! Top Marques Macau will also feature watches, jewellery, yachts, property, art and many other luxury lifestyle products.
Lawrie Lewis, Founder and Chairman of Top Marques commented;
We have received overwhelming support from the Macau Government and The Venetian Macao, our venue partner, to debut this exclusive show. We are very impressed with what the destination has to offer. With abundant exhibition space, exceptional hospitality, quality infrastructure and a high-spec test track, Macau was the obvious choice to host Top Marques.