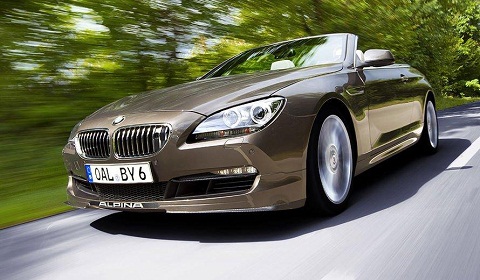 Continuing its tradition of preempting BMW's M-Division offerings, Alpina has given us an advanced preview of the B6 Bi-Turbo which will be officially unveiled at the IAA 2011. It's a 500hp cabriolet with an Alpine Twin-Turbo system and traditional Alpina stylings.
The headline figures will be 700Nm of torque and 500hp from a twin-turbocharged 4.4 liter V8. Thats 100 extra horsepower and 100 extra Nm's of torque. 0 to 100km/h can be expected in just 4.8 seconds and a top speed of 311km/h will also be possible.
As we say, this is just a preview, the real B6 Bi-Turbo will be released in a few weeks time.