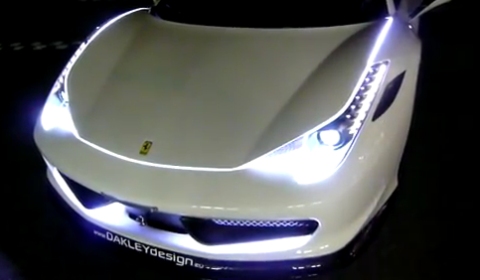 We are never a fan of alternating blinking lights. Same goes for this Oakley Design Ferrari 458 Italia outfitted with a large amount of additional LED and HID lights.
A Chinese company called PHKOSUGI added some LED lights under the hood, in the front bumper and in the engine compartment of the white prancing horse creating a true LED light show.
The rear and front lights flash like your personal Christmas tree.