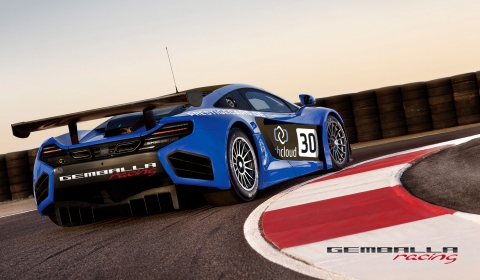 Gemballa investor Steffen Korbach has started a new Gemballa racing team, which will be competing in the 2012 motor sport season with two McLaren MP4-12C GT3s.
Steffen Korbach has called upon Sascha Bert, as team manager for the motor sport involvement. In the course of his career Bert has stood on the winners' podium at the 24-hour race, for example. Korbach stated:
Sascha Bert is an absolute pro and is ideally qualified to manage our new racing team. We deliberately went for the McClaren MP4-12C GT3 for our motor sport commitment, because we think the car has enormous potential to be among the season's leaders. Together with a renowned deployment team that's already won everything in sight and exceptional drivers, we obviously want to drive to win. Racing is in our blood.
The team and drivers will soon be announced. Gemballa racing is intended to underline Gemballa's racing expertise. The new Gemballa racing SE is an independent company headed by Gemballa Supervisory Board director Marco Marquardt and will be devoted exclusively to motor racing.
The MP4-12C features the same 'M838T' twin turbo 3.8 liter McLaren V8 engine that is found in the road going car, only it has been de-tuned to 500PS, and limited to 7,500rpm, to provide optimum power for this performance-balanced race car. This is mounted to McLaren's carbon fiber MonoCell with aluminium front and rear frames and bespoke carbon body panels. Also mounted to the V8 engine is a six-speed sequential gearbox that uses actuation via the steering wheel mounted paddles.