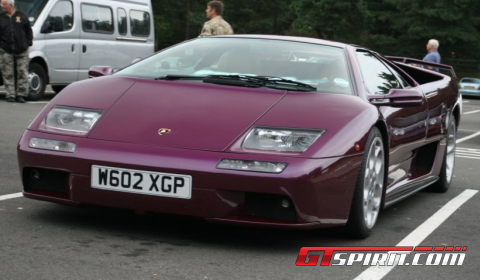 After two posts showing you some nice videos of the Wilton House Classic Rendezvous & Supercars 2011, we can now show you the first series of pictures from the event.
The lineup of sports- and supercars at the event was rather exclusive. On the pictures you will spot two Ferrari Enzos, a Koenigsegg Agera with R wing, Lamborghini LP700-4 Aventador, McLaren MP4-12C, two Ferrari 599 GTOs, and much more.
The first gallery shows the cars parked at a parking spot where they all gathered and on route to the event.