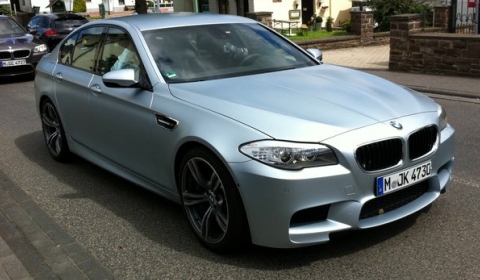 Our photo of the day shows one of the first BMW F10M M5s dressed in Silverstone Metallic. The brand new 2012 M5 luxury sedan is powered by a newly developed high-revving 4.4-liter V8 engine with M TwinPower Turbo package. According to the Germans from Munich, it is a perfect combination of a sports car and a business car.
Other colors available for the new M5 are Alpine White, Black Sapphire Metallic, Havana, Space Grey, Imperial Blue, Grey Singapore and Monte Carlo Blue. You can create your own 2012 BMW F10M M5 right here.
If you want to read more about the 2012 BMW M5 click here and check out our previous posts about the brand new M Power family member.