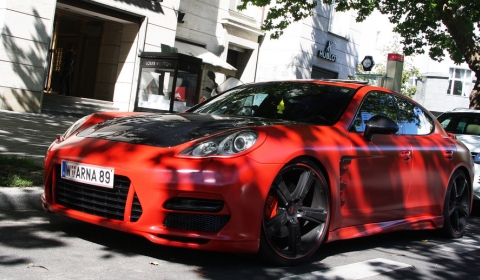 The tuned Panamera below is an Anderson Germany Porsche Panamera owned by a football player of Werder Bremen.
The sound coming from the back of the Panamera is loudest we ever heard. In the video you will hear the red luxury saloon still "screaming" three traffic lights ahead.
The video and picture were made by BerlinRichStreets.