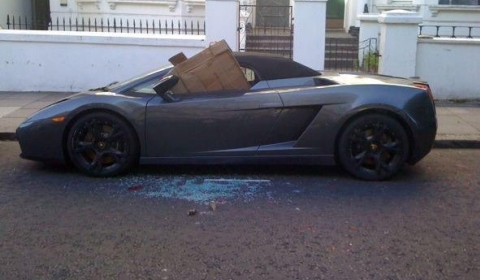 Violence and looting has raged across London the past few days. In numerous parts of the city and other cities in the United Kingdom the police is trying to stop the riots and get life back to normal conditions.
The reason why this all is happening is not something for us to discuss really. Many news stations and websites are reporting about what is happening in the UK. All we know is that they're destroying a lot of cars and busses.
The pictures shown here just give an example of what is happening to the cars on the roads of London. The main avatar picture shows the very first supercar, which became a victim of the mob.
In the end it's really sad what's happening in London these days. We hope that everyone is safe and that all the precious supercars are parked somewhere nobody will find them.