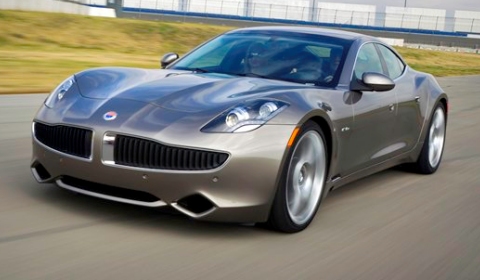 The Fisker Karma is heading our way after a long and painstaking development. The plug-in hybrid sports/luxury car will see its first examples delivered to high-profile celebrities and political figures, including Leonardo DiCaprio, Al Gore, and Colin Powell.
So far a total of 3,000 cars are ordered. At present five cars a week are being built at the Valmet production plant in Finland, with production set to rise to 300 cars a week from November. This means the Karma is sold out until sometime in early 2012. According to Henrik Fisker the orders are split 50/50 between early-adopter hybrid/electric enthusiasts and wealthy buyers that just like having the next new thing.
Secondly, they believe that a new gearbox it is developing for electric motors can help deliver "Veyron levels of performance" for extended-range electric vehicles. A multi-speed gearbox could significantly improve acceleration and performance of cars. In the end it all depends on the reliability of the setup.
The first drive tests are starting. Fisker Santa Monica recently held an exclusive test drive event for future customers. Professional drive Kyle Shields goes into detail below about what makes the Karma so unique.