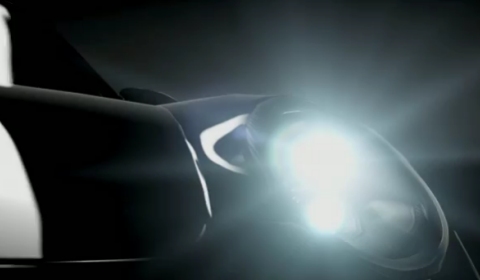 EA Games is planning the release of a new epsiode in their Need For Speed series, called The Run. The trailer shown below includes one single message; you have access to three elite cars and five exclusive challenges.
The Lamborghini Aventador, the Chevrolet Camaro ZL1 and the BMW 1-Series M Coupe are visible in the video. There is one spors car, which show the rear engine grille and one of the headlights. It is Porsche's new generation, 911 (991) Carrera S.
The next 911 will be 4.49 meters long – 56mm more than the current model with 10mm extra wheelbase. The stock power plant is a 3.4 liter entry-level Boxer engine providing an output of 350hp, a 0 to 100km/h sprint time of 4.8 seconds and a top speed of 289km/h in the Carrera. The Carrera S offers 395hp, while the 911 Turbo is rumored to have an output of approximately 542hp. Each engine is paired to a seven-speed manual or an optional seven-speed PDK.