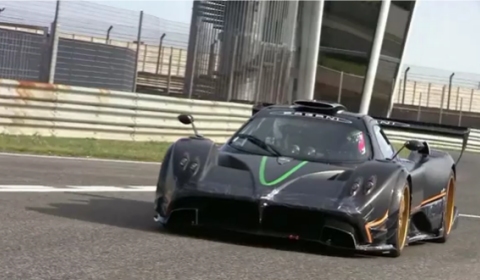 Epic is not an adjective we often use to characterize a sports car, but the Pagani Zonda R is certainly one that fits the word. YouTube member Marchettino was lucky enough to film the action so close with the Pagani team and Horacio Pagani himself overlooking the day from the pitlane.
The day included a delivery day for a very lucky owner who wanted to drive his brand new toy on the track. Just turn up the volume of your speakers and enjoy the amazing sound track of 740bhp V12 engine by AMG.
Check out this link for Pagani Zonda R excellence.