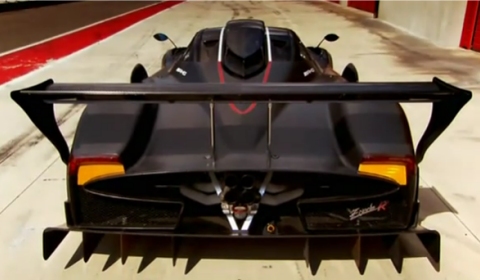 The weekend is almost at your front door, you can switch off your computer in a few hours and enjoy the length of a long weekend without work. To start the weekend we decided to combine some wonderful videos covering one single subject; the Pagani Zonda R.
The Zonda R, made for their track-focused customers, has a central monocoque made of a carbon-titanium composite. The Mercedes AMG 6.0 liter race derived V12 engine, with 750hp and 710Nm of torque is fitted directly to the chassis. The engine is combined with a 6-speed transverse-mounted manual sequential synchronized gearbox. Engine was built by Mercedes-AMG. The 1,070kg racer will catapult you from 0 to 100km/h in 2,7 seconds. Top speed lies at 350km/h.
The Pagani Zonda R has the lap record for the Nürburgring. Whilst the car is not road legal, the new time of 6 minutes 47 seconds beats the previous time set by the Radical SR8LM by just one second. Pagani can also claim to be faster than the Ferrari 599XX which set a time 11 seconds slower than the Zonda R.
If there is one unique sports car, it must be the Pagani Zonda R… the best possible example making an existing supercar lighter and more powerful…