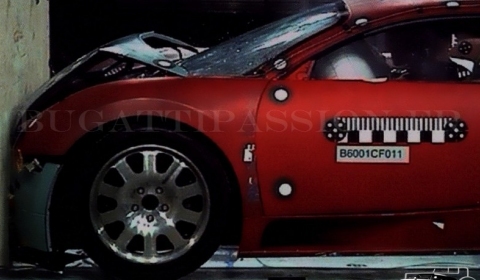 Over the time period of three years, between 2002 and 2005, Bugatti performed a series of crash tests with several prototypes of their Veyron hypercar. The tests were executed to make sure that the Veyron was consistent with respect to safety standards.
We never saw any pictures or videos of these tests, up to now. Bugattipassion.fr revealed a complete set of exclusive pictures showing the frontal impact during a crash test. The test was done in 2004 in Germany.
Unfortunately, additional information indicating the exact speed and outcome of the test is not available.