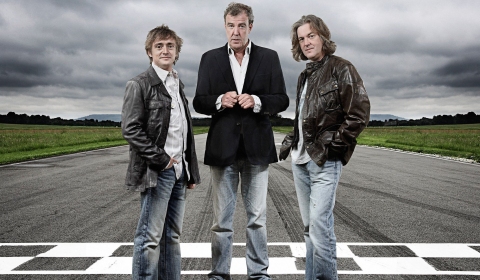 Top Gear Season 17 Episode 6 is already the last episode of Top Gear Season 17. In this episode of Top Gear Jeremy Clarkson and James May pay a visit to the seaside in electric cars: the Nissan Leaf and the Peugeot iOn. In May 2011 the boys had already been sighted shooting for this episode. Jeremy also drives the new Lamborghini Aventador and Richard spends the day with a rally team, the members of which are all ex-military amputees.
Louis Walsh is the Star in a Reasonably Priced Car that attempts to set a new lap record at the Top Gear Test Track.
Chat about this Episode 6 of Season 17 of Top Gear in the comments below! The new episode airs today July 31st 2011 at 8pm on BBC2 and BBC HD.
Update: Download Top Gear Season 17 Episode 6 torrent here.