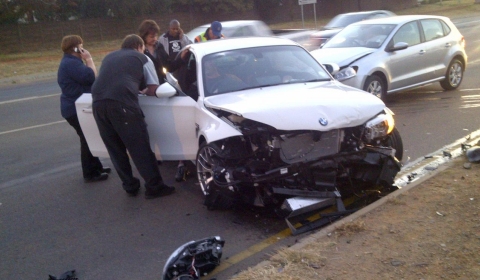 This is number four! In less than two weeks a total of four BMW 1-Series Coupes have been crashed worldwide. The one pictured here was totaled in Pretoria, South Africa. The exact cause of the crash is unknown at this stage, but up to now this has been one of the worst 1M wreck we have seen.
Two cars were involved and it seems nobody got injured, but this has not been confirmed. The car crash happened a day before we reported the first crash in Korea and two weeks after the owner took delivery of the 1M.
It is such a shame to so many of these wonderful M Power cars being crashed across the world. With only 500 being produced up to now it is getting more limited by the day.
[Via 1addicts]