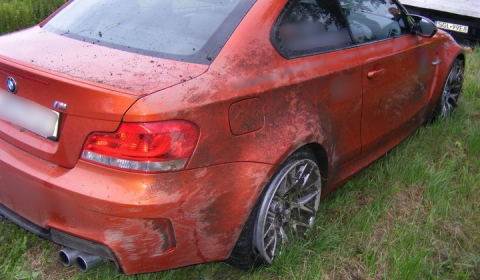 A second BMW 1-Series M Coupe has crashed. The accident took place in Poland and had a much smaller effect than the first crash, which happened in Korea.
It seems the driver lost control of the car on a wet road ripping one tire off the rim. The differential at the back collected a large amount of sand and the right rear panel caught damaged and dirty with some mud and grass.
In the end the driver is ok and the car will be back on the road soon after some decent repairs.
[Via Motofilm.pl]