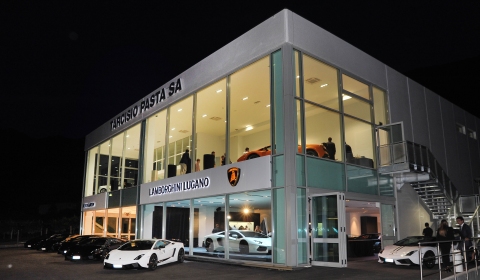 Automobili Lamborghini has officially opened Lamborghini Lugano, a new dealership in Switzerland. Attending the ceremony was Stephan Winkelmann, the President and CEO of Automobili Lamborghini S.p.A.
The showroom, located in Cadenazzo, near Lugano, is run by the dealer Tarcisio Pasta SA, founded in 1968 and boasting more than 40 years' experience in the automotive sector. At the new Raging Bull dealership fans can check out the V10 and V12 product lines.
With the new Lamborghini Lugano showroom, there are now five Lamborghini sales and service locations in Switzerland. Lamborghini is also present in Geneva, Zurich, St. Gallen and Porrentruy. Around the world, over 120 Lamborghini dealerships have been established in 45 countries.