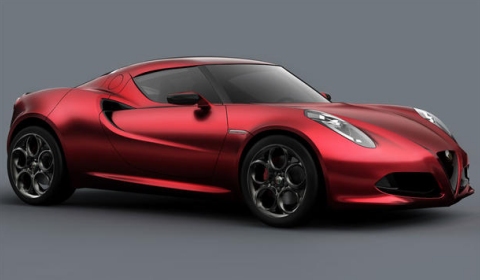 Alfa has released a promotional video showing the Alfa Romeo 4C GTA "as you've never seen it before!"
Smaller than the 8C it essentially succeeds, the 4C concentrates on a more compact shape. The mid-engine rear-wheel-drive architecture measures four meters in length. Carbon fiber and aluminum construction helps keep the weight down to below 850 kilograms (1873lbs).
The power of the Alfa Romeo 4C GTA Concept comes from a 265-horsepower 1.750 TBi engine mated to a TCT twin dry clutch. The Alfa Romeo 4C goes from 0 to 100km/h in just five seconds and up to a maximum speed of 250km/h.
We added two more videos showing more highlights and the creation of the concept, which was revealed at the Geneva Motor Show in March.