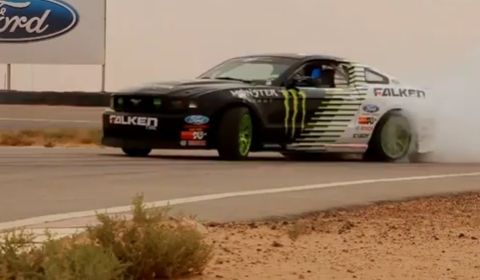 2010 Formula Drift Champion, Vaughn Gittin Jr had the pleasure to visit Riyadh in the Kingdom of Saudi Arabia as a guest of Ford Middle East to perform in a demo as part of the Action Ha race weekend at the Al Reem Circuit.
Thanks to the kindness of the entire Al Reem Circuit team, they let him get crazy throughout the entire motorsports complex. Nothing was off-limits and he had a blast linking one track to the next through the parking lots and garages and into storage areas basically doing whatever came to mind that would be fun and challenging.
Check out the video below with Vaughn drifting his Monster Energy Falken Tire Ford Mustang.