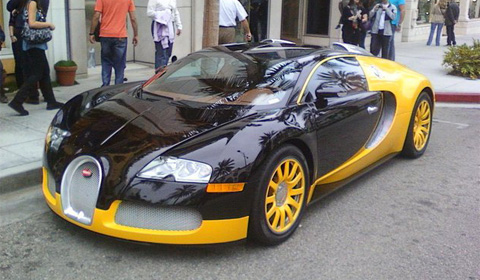 Fashion Designer Bijan Pakzad was known for his unique creations and yellow Rolls Royce Drophead Coupe and yellow Bugatti Veyron, which he parked outside his Rodeo Drive Boutique. The famed Iranian-American designer of world's "most expensive" fashion items died in April due to a serious stroke at the age of 67.
Unfortunately, we have to report that Bijan's Bugatti Veyron was vandalized just in front of his store on Rodeo Drive, in Beverly Hills, USA. It looks like somebody tried to steal something from the hypercar. The Veyron had a broken passenger side window and was cleaned by person working for his company.
You wonder why anybody would do such a thing to a 1.5 million Euro supercar.