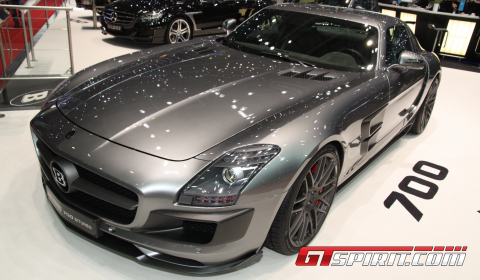 German tuner Brabus has stated to GTspirit exclusively that they will not develop a V12 version of the Brabus SLS AMG. The Germans are known for putting their V12 engine in any possible Mercedes-Benz, but in relation to the SLS AMG and the SLS AMG Roadster a clear decision has been made not to offer a V12-powered version to customers any time soon.
Sven Gramm, Brabus PR Manager, said:
The V8 Biturbo power plant is the better engine for the SLS, not that heavy and it provides a better weight balance. As well the characteristic of a V8 fits better to the sports car.
Brabus currently offers a power upgrade to 611hp and a Biturbo kit delivering 700hp for the SLS AMG and SLS AMG Roadster. The Biturbo kit (shown below) will start shipping next month.
Stay tuned for more regarding the Brabus SLS AMG.