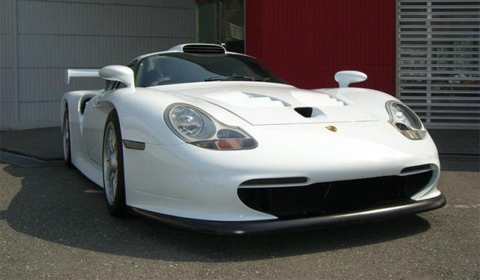 One of the most most fierce and rare Porsche's ever created is currently for sale; the 911 GT1 Straßenversion.
The 911 GT1 was built for Porsche's participation in the GT1 class in the 1996 edition of the 24 Hours of Le Mans and sportscar racing. Homologation standards required that a total of 25 cars must be built for road use. The limited-production street-legal version was labeled the 911 GT1 Straßenversion (Street version), which is literally a road-going racing car.
Although the engine of the road-going 911 GT1 had to be slightly de-tuned to 536hp to meet European emissions laws, the car offered here has a total output of 690 horsepower, which enables it to accelerate from standstill to 100km/h in 3.3 seconds. The top speed is a whopping 378km/h.
This car has driven 900km and is on sale in Kyoto, Japan. The 911 GT1 changes owner for € 1,200,000, more information can be found here.