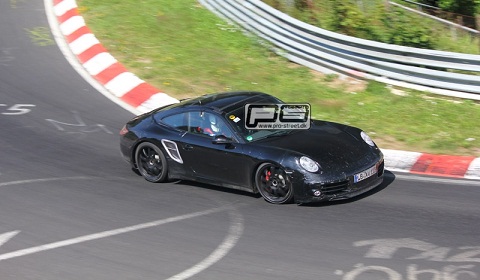 The Nurburgring has been busy recently with test mules from most of the top manufacturers. Photographers from ProStreet.dk have been close to the action and their lenses have managed to capture the 2012 Porsche 911 replacement, the 991, in action on the 'green hell'.
The photos reveal a wider, lower 911. The rear takes cues from the Cayman with a longer profile whilst the front appears to have drooped to hug the ground a little closer. The photograpger managed to catch both coupe and cabriolet variants of the car.
The 991 will be a completely new car despite continuing with the looks of the old models. It is due to be unveiled at the 2011 Frankfurt motor show in September.