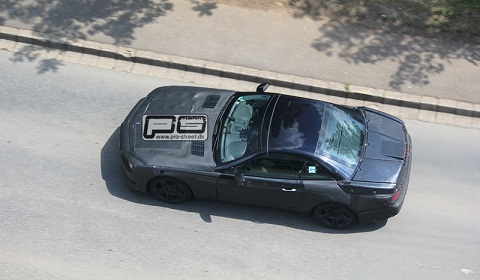 The second lot of spyshots from Danish website ProStreet.dk show the 2012 Mercedes-Benz SL63 AMG being put through its paces at the Nurburgring. The sixth-generation R231 SL will be a completely new car when unveiled at the 2011 Frankfurt Motor Show in September. The shots show the AMG-tuned model undergoing some testing.
The car is still wearing heavy camouflage so it's difficult to tell what the modifications are. It is clear that the SL will get a new nose, similar to the SLS. The car will also feature redesigned headlights and LED running lights. Also obvious from the photos is the use of the SLK's Magic Sky Control system, which can lighten or darken depending on the drivers preference.
We look forward to bringing you full details on the car closer to September and the start of the Frankfurt Motor Show.