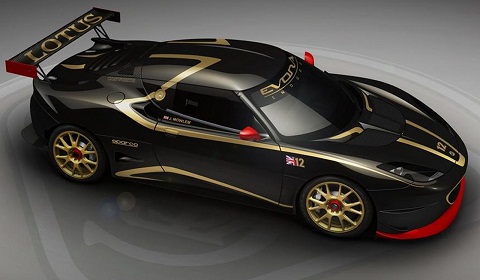 Lotus are set to unveil a hotter Evora if reports over at AutoExpress are to be believed. The new model could be unveiled as soon as the Frankfurt Motor Show this year alongside a convertible model. Lotus are keen to improve the Evora, Danny Bahar has been quoted as saying that the model range will receive '147 improvements' with interior quality being of major importance to the English firm.
As for the uprated Evora; expect to see around 400 hp from the 3.5-litre supercharged V6. The most logical influence for the car is the GT racer so expect design cues to be taken from this model. Sources are suggesting there could be a stripped out interior too.
In other news, the Evora may be joined in two years by a Hybrid variant. With a heavy focus on the environment for many manufacturers, this move seems natural for Lotus. Rumours suggest it will feature a 1.2 three-cylinder engine and twin-electric motor drivetrain produces 1,000Nm of torque. Expect the cost to double over the standard car.
Finally, it's unclear when we will see the Evora Convertible. With many sources saying Frankfurt and knowledge of a complete overhaul for the 2012 model year, we believe it may be ready for the September show. Expect the design to be carried over to other upcoming Lotus models too with the soft-top Esprit being one of the next to receive the hood!