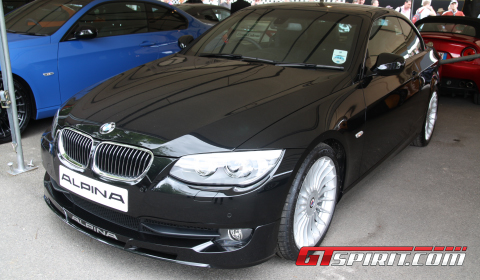 The following footage was made by one of our readers named Alexotics at last weekend's Goodwood Festival of Speed. It features Alpina's take on BMW's revised single turbo 335i, the B3S Convertible, a sports car we have driven before in one of our road tests.
Alpina B3 S Biturbo is based on the BMW 3.0 litre straight-six petrol engine and has been paired with two turbo's to yield an output of 400hp. The ongoing development to this engine at Alpina resulted in an engine that is more powerful, yet has a lower fuel consumption and CO² emission. The new Alpina B3S Cabriolet sprints from 0-100km/h in 4.9 seconds and has a top speed of 300km/h.
The video clip gives you a great overview of the supercar run.
Alexander also made a second video showing some of the highlights of the 2011 Festival of Speed.