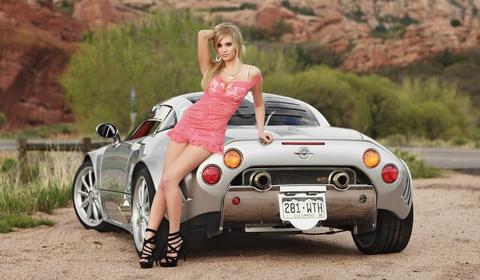 American photographer Ronnie Renaldi is back again with an amazing photoshoot. After having seen the most superb combinations of supercars with models we still can't get enough of his work. His newest shoot includes a Spyker C8 Laviolette flanked by a model named Mandi.
The Spyker C8 Laviolette comes with a 4.2 liter V8 engine producing 450bhp. Sprinttime from zero to 100km/h is done in just 4.5 seconds with a topspeed as high as 300km/h.
In the gallery below you can see a silver version of the car with Mandi probably taking most of your attention. Of course Ronnie also thought about the car itself and released more photo's of the Spyker at his website and facebook page.